Get Started Now
Find out if you qualify by accessing an application form right here online!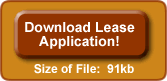 In order to view this form you will need Adobe Acrobat Reader. To download the Reader for FREE, click here




---
You can start the process toward building your herd to capacity and making more money immediately by submitting a:
■ Completed and signed application
form—download it now
■ Current financial statement
■ Copies of federal tax returns for past two years (first
two pages plus Schedule F)
---
Then, submit your application one of two ways.
Mail to:
The Sunrise Group, Inc.
402 Clermont Street
PO Box 237
Elgin, IA 52141-0237
Fax to:
563.426.5586